HOME CARE OPTIONS
There's no place like home…
---
Phone: 215.947.0304
IMPORTANT NOTICE: Home Care Options' office has moved.  Our new office mailing address is:
1637 Oakwood Drive, South 223, Penn Valley, PA 19072.
Our Office Phone Number Has Not Changed: 215.947.0304 Our Fax:  610-206-3911
Home Care Options is Family Owned and Operated. Home Care Options is Licensed by the state of Pennsylvania
Servicing Pennsylvania
Home Care Options will bring you peace of mind when it comes to in home assisted living. Most people use Home Care Options because they know their family deserve the very best. Choosing a home care service for you and your family is one of the biggest decisions you'll have to make. Home Care Options wants to make it easier for you. We understand that it is a big responsibility, and we want you to be comfortable with your choice. We work with long term care insurance providers, and we accept assignment of benefits. We are also an equal opportunity employer.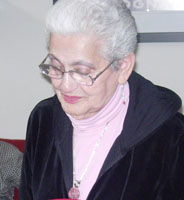 Our caregivers have the compassion to treat each client with respect and dignity. All our Caregivers are screened, supervised and well experienced. Our reputation at Home Care Options attracts quality and dedicated Caregivers. As we are matching our caregivers to your home care needs, even the smallest details are considered.
We are not a franchise
We are a family owned and operated home care service. We are NOT a franchise. It is our mission to find our clients the suitable aide to fit any and all non-medical needs. HCO's close relationship with our caregivers lend us the ability to quickly place the most qualified caregiver to fulfill your needs. Since we are a family managed business, a Home Care Manager is always available 24 hours a day. You will never be transfered to an answering service and your call will be returned quickly. For EVERY CLIENT an HCO representative is in constant communication with the caregiver, about that client; communications with at least the caregiver are guaranteed to be either daily or weekly, this is our way to ensure the quality care that HCO promises. While we are licensed with the state, HCO goes beyond the state's minimum requirements to ensure the safety, and quality of life of both the client and caregiver. All caregivers are independent contractors. Our agency is insured and bonded for the protection of our clients and caregivers.
We have been servicing satisfied families since 2001. HCO Cares, Inc. D/B/A Home Care Options "There's No Place Like Home" was founded by Lois Kaminsky, Lois is always just a phone call away. Call us for your Home Health Care Needs!
Home Care Options is Family Owned and Operated. Home Care Options is Licensed by the state of Pennsylvania.